Company Name : Ruamcharoen Engineering & Supplies Ltd.,Part

Office & Warehouse Address :
3797 Moo2, Soi Bearing 54, Sukhunvit 107Rd. Samrong-Nue, Muang, Samutprakarn 10270.Thailand
Telephone : 662-7499155, 662-7499156 Fax : 662-7499157

E-mail : sales@ruamcharoen.com
Website: www.ruamcharoen.com

Banker : Siam Commercial Bank Public Co.,Ltd. (SCB)
Bangkok Bank Public Ltd. (BBL)
Kasikorn Bank Public Ltd (KBank)
United Oversea Bank (Thailand) Public Ltd. (UOB)
.

Establised : 1992 Founded as "Bangna Engineering"
: 1999 Expanded to be "Ruamcharoen Engineering and Supplies Ltd.,Part"

Business Type : Sales & Services of Valve,Control Valves,Fluid Control Equipment
: Sales & Services of Pressure & Temperature Gauge with control system
: Mounting Kit for Automatic control valves (ISO, ANSI or Made to order)
: Repair, Upgrade, Modification & Calibration for Valve & Control Valve
: Bracket for Automation Equipment & Accessories (Sensor, Switch)
: Machining Service for all kind of Industrial parts, Build Machine (Made to Order)
: Special Fasteners With Installation Tools
: Stud Welding System (Sales / Services / Rental)
: Air Heter Systems

(A) Sales - Process Division : (Product Type / Brands)

"OKM",Okumura Butterfly Valves, Knife Gate Valve, Pinch Valve
"SIEMENS" Smart Valve Positioner, Process Automation Equipment
"NITTO" Pneumatic Actuator, Positioner, Lemit Switch & General Valves.
"BELVEN" Ball Valve, HVAC Butterfly Valve
"TAC" HVAC. Control valve, Actuatpr & Sensors
"TK" Takeda Pressure Gauges, Temperature Gauges
"Thyoda" Pressure Gauges, Temperature Gauges
"REC" Mounitng Accessories For Control Valves

(B) Sales - Steel Division : (Product Type / Brands)

"JDI" Japan Drive-It Stud Welding Systems, Weld Stud & Pin
"AGC" Asia Gaiken Stud Welding Systems
"TAYLOR" Stud Welding System, Weld Stud
"PANTHER" Installation tools And Etc.
"TFN" Special Fasteners

(C) Customer Services :

- Electric-Mechanical Automation, system intregrator
- Made to order machine part
- Valve Repair, Upgrading, Modification
- Air- Heater System

- Customer Type :

Hot & Cold forming Steel Manufacturers, Foods, Palm Oil, Rubber, Petrochemical, Oil & Gas, Steel fabrication maker, and more in General Industries


Some Reference Jobs With Leading companies:

- PTT- EP (PTT Exploration and Production Plc.)
- PTT- Chem Group
- Thai Oil Public Co.,Ltd.
- Mitsubishi Elevator Asia Public Co.,Ltd.
- Hitachi Elavator Co.,Ltd.
- Sahaviriya Steel Group
- Bridgestone Thailand Ltd.
- Siam Michelin Public Co.,Ltd.
- Univanich Palm Oil Public Co.,Ltd.
- Stock Exchange Of Thailand
And more..








Company
Profiles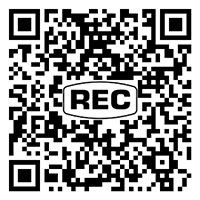 Logo For
Year
2012 - 2020
Logo For
Year
1992 - 2012



Line Official Account
@685uuhdn